10 Days Remaining: Get 40% Off World-Class Pendulum Inspired Leadership Programme - Now Available Online!
The weather is glorious, garden centres and DIY stores are starting to reopen. There have been worse days in the crisis. However, there are still challenges ahead, that is why it is important to keep your team engaged and prepared for what is to come with the
Pendulum Inspired Leadership Programme
-
a world-class digital learning experience.
Pendulum University's online programme in Inspired Leadership focuses on specific themes that are critical to today's business executives and is an efficient and innovative way to train and inspire management teams. It is accessible on your laptop and phone from the safety and comfort of your own home.
Our spectacular
'MAY MADNESS'
offer ends very soon.
Enroll today
for
full course
for
only €1377
and save over €900! (Full Price €2295)
.
Key Features:
Discover the most advanced approaches to building your resilience as a leader, how to lead in disruptive times, cultivating high performance teams and more!
Feel empowered with dedicated assistance from us to hold you accountable on this fruitful learning journey.
Flexible, self-paced learning to suit your schedule.
A perfect online solution to keep your team focused, motivated and engaged while working remotely.
Access to 8 high impact modules each containing over 60 minutes of guided learning delivered by professional facilitators.
Exercises and reflective learning logs to assess your understanding of the topics covered.
Full module transcripts, a full resource library of articles and references to books and academic journals.
Access to an impressive Pendulum Talks library which includes 150+ full length videos (talks) from Pendulum Summit.
Certificate of Completion on successful completion of the programme which can be added to your CPD portfolio.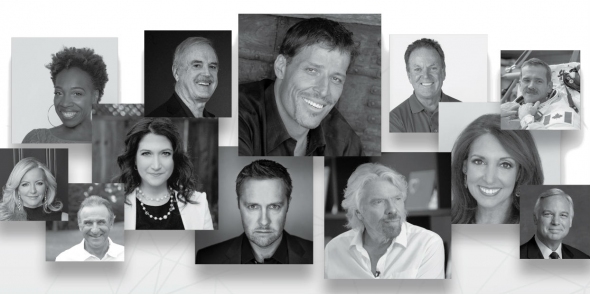 Our magic ingredient:

This programme is enriched by the extraordinary visionaries including Chris Hadfield, Jack Daly, Robin Sharma, Bob Rotella, Michelle Mone, Jo Malone, James Caan, Jack Canfield, Karren Brady, Brian Cody, John Demartini, Keith Ferrazzi, Richard Branson, Brad Sugars and Keith Cunningham, all of whom have spoken at our flagship event Pendulum Summit, the world's leading business and self-empowerment summit.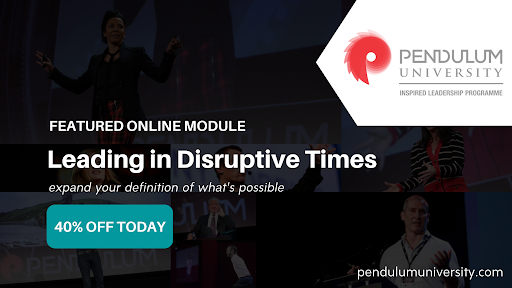 Featured Module: Leading In Disruptive Times
This module focuses on the leader's ability to navigate uncertainty and lead successfully during disruptive times. We will explore leadership techniques to use when the situation is changing in unexpected ways and the plans you may need changed or entirely re-worked.
Enroll today
for our featured individual module "Leading In Disruptive Times" for €595 (Full Price €991).
Stay connected with news and updates!
Join our mailing list to receive the latest news and updates from our team.