Save Over €900 When You Sign Up For Pendulum's World-Class 8 Week Online Leadership Programme
To show our support through these challenging times, we are facilitating a 40% discount on the world-class online Pendulum Inspired Leadership Programme.
Starting next Monday at 10.00am, we are rolling out a special 8-week online programme specifically designed for individuals and teams working remotely.
You save over €900 and the investment for you is only €1377.

Rather than spending all your time on the news and Netflix... dive into all the WORLD-CLASS content of the Pendulum Inspired Leadership Programme. Be the first in your industry who turns this crisis into an opportunity and develop the skills to flourish like other great leaders.

98% of previous participants have rated the programme as either "Excellent" or "Very Good"

What you get:
World-class online content to keep your team inspired and motivated while working remotely
Incredible value for money [40% off / Group Rates available]
Time efficient [Only 1 hour a week for 8 weeks plus extra resources, video content and reflective practice]
8 high impact modules that are academic based and inspired by the greatest minds on the planet
Professionally facilitated and user friendly
Dedicated assistance from us every step of the way
"The need for organisational agility now more than ever means that organisations must act quickly to deliver a clear and systematic approach to ensure effective learning provision across their organisation and improving and maintaining levels of employee engagement. We are at the 'epicentre' of leadership, and the management and development of people, and the Pendulum Inspired Leadership Programme focuses on meeting the changing nature of today's workforce by providing value for money and world-class content to our clients." - Frankie Sheahan, Founder & CEO, Pendulum University
What is it?
The Pendulum Inspired Leadership Programme is a world-class leadership development programme available online. Created in partnership with distinguished academics, industry experts, and inspired by key insights from Pendulum Summit's greatest minds, this cutting-edge online programme explores the fundamentals of leadership with up to 8 weeks of self-paced learning based on 8 high impact modules: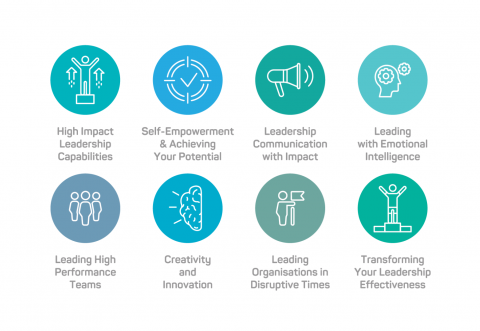 Who does it help?
For individuals with key responsibilities in the following areas, this world-class online programme can be used as a vehicle for:
Employee Development
Leadership Development
Performance Management
Organisation Development
Change Management
Succession Planning
How to access the online programme:
Visit
pendulumuniversity.com
on your web browser or mobile device. When you sign-up to the online programme you will receive an email with your login details. Or email
[email protected]
and we can set you up. For groups and look after the initial set-up and roll out process for you.
Bespoke programmes:
Rather than generic content and a generic approach, we offer a bespoke service that can be tailored to address the specific contextual requirements of your organisation - such as:
Organisational change
Employee motivation / retention
Leadership development
Addressing leadership deficits
Talent attraction and retention
Company growth
Succession planning
And more!
CPD / Accreditation:
This programme is 100% CPD internationally accredited. All participants receive a Pendulum Certificate of Completion on successful completion of the Pendulum Inspired Leadership Programme. This can be added to their CPD portfolio.
Stay connected with news and updates!
Join our mailing list to receive the latest news and updates from our team.